Classic Military Vehicle Sign
Get to the show and back safely
"Better safety for military vehicles that are designed to blend in"
Dawes Highway Safety Ltd are the UK manufacturer of signs that clearly and politely remind fellow road users of the hazardous nature of vintage military vehicles. They increase the visible footprint of parked or moving camouflaged vehicles and reduce the chance of road collisions.
Most classic military vehicles are not only camouflaged, reducing their visibility on roads, but often suffer from reduced lights, outdated clutch and braking systems and are often not as fast as modern vehicles on the road. This results in increased road-risk.
Fixed to the rear of vehicle, the warning signs are made of heavy-duty aluminium composite board with rubberised edges then laminated and sealed so they are also watertight. Polite messages remind other road users of the danger presented including 'Thank you for your patience' and a reflective side stating 'Alert! Vehicle Stopped. Give Space'.
We found that immediately, the signs were effective at reminding fellow road users to be cautious around military vehicles while in transit. The behaviour of other drivers in the vicinity of our trialled vehicles transformed enormously – "people don't honk or travel as closely anymore, they also give sufficient waiting distances and don't try to overtake in an erratic manner".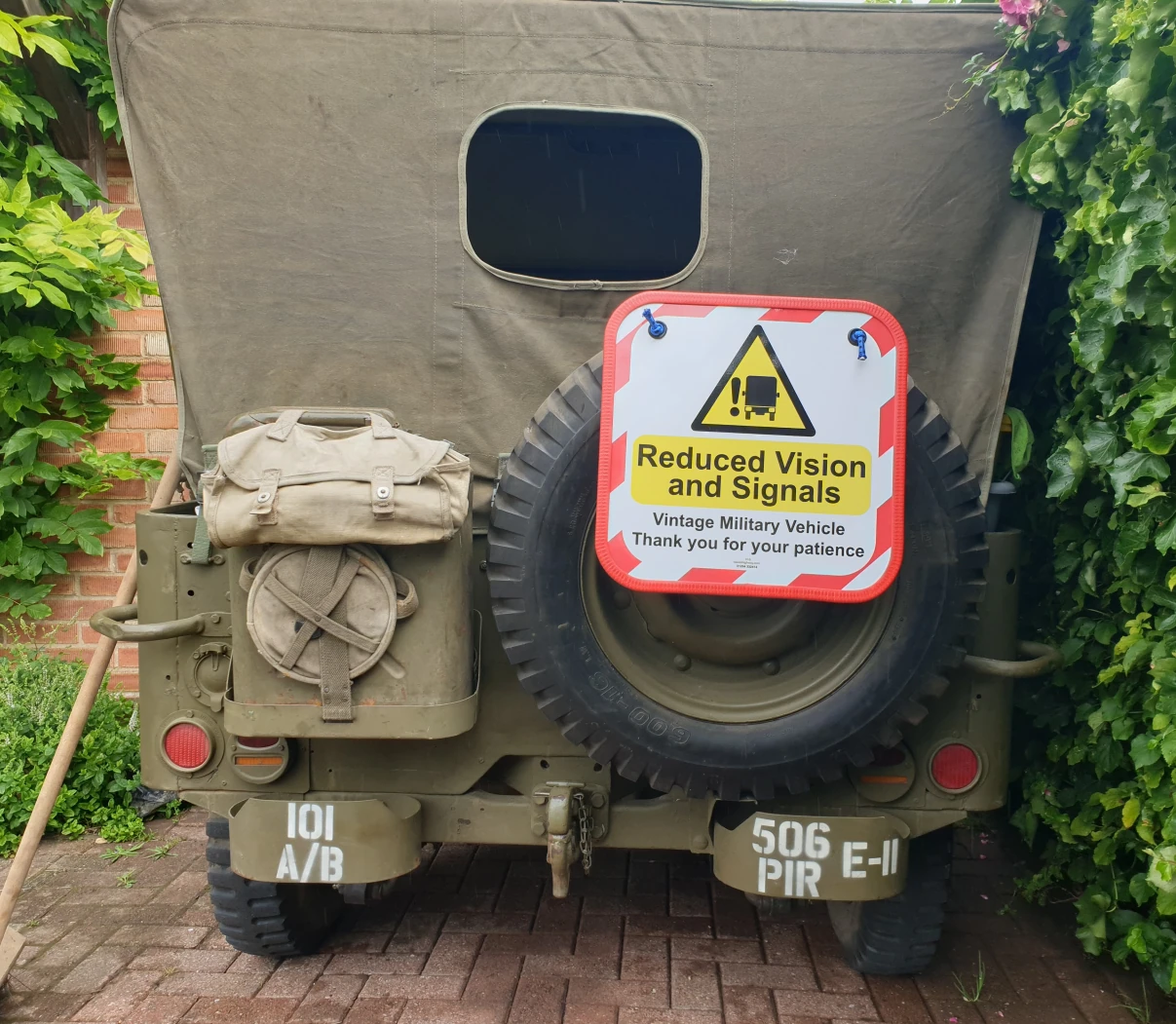 "This is such a simple idea and actually doesn't look out of place on my Jeep, I've had military vehicle vehicles for years and some really nasty near misses too. Having this on the back seems to keep other cars away a bit more and the whole experience feels safer. Also I know that if I do break down people are less likely to go into the back of me cos there's a big reflective sign instead of a matt green vehicle against what is normally a green background"
– Andy.P from Greater London. Willys M38A1d settings.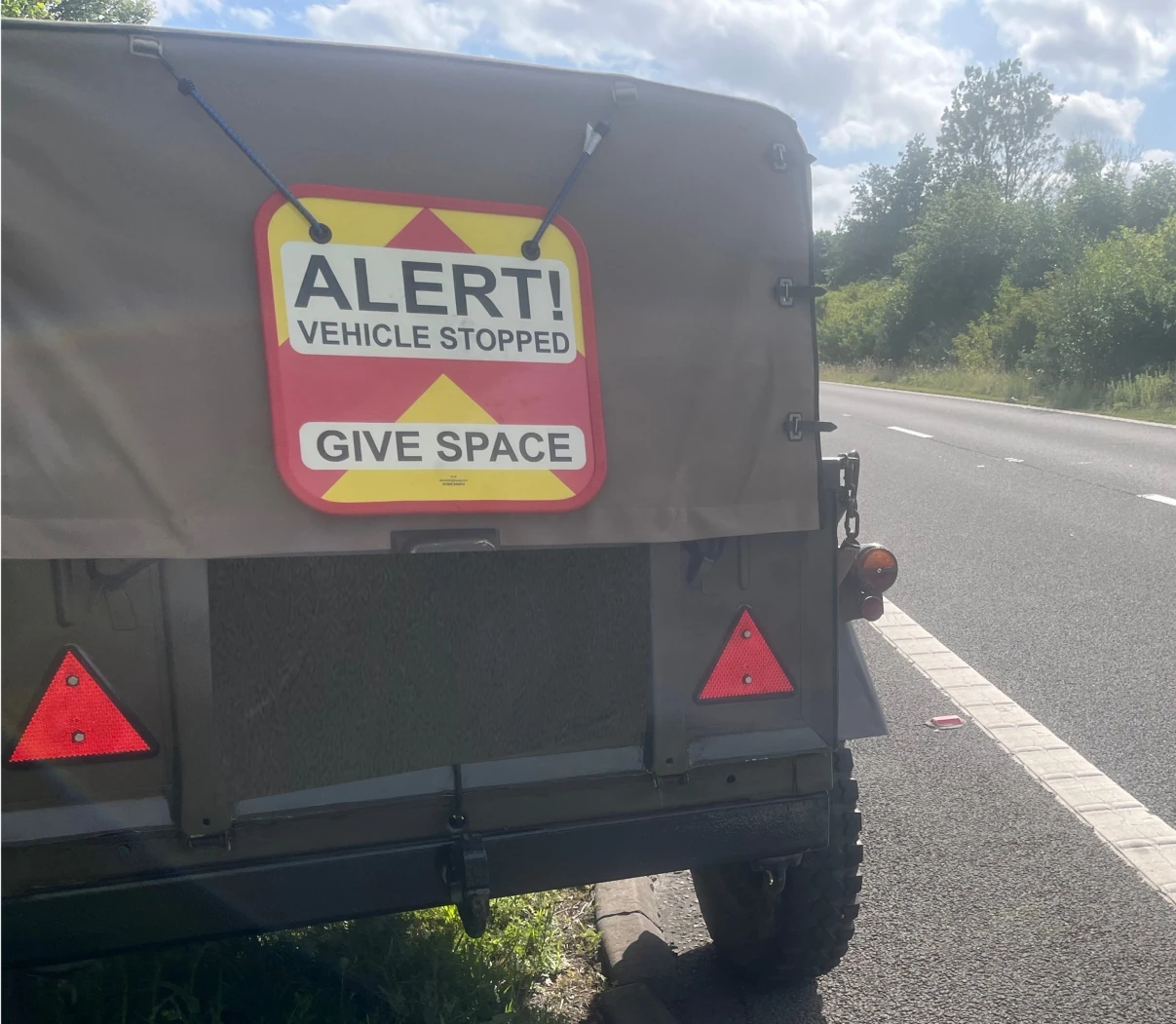 "I have trialled these on a mixture of motorway, A and B roads to various shows over the summer. People definitely seem to hold back more than in the past. I found it held onto the bustle cage of my Jeep with no problem after I relocated my trailer board. I also tried it attached to a jerry can and spare wheel and it was fine. It definitely worked well as an additional warning device and the 'stopped' sign on the other side would be useful in the event of an incident"
– Michael.E from Hampshire. Willy's MB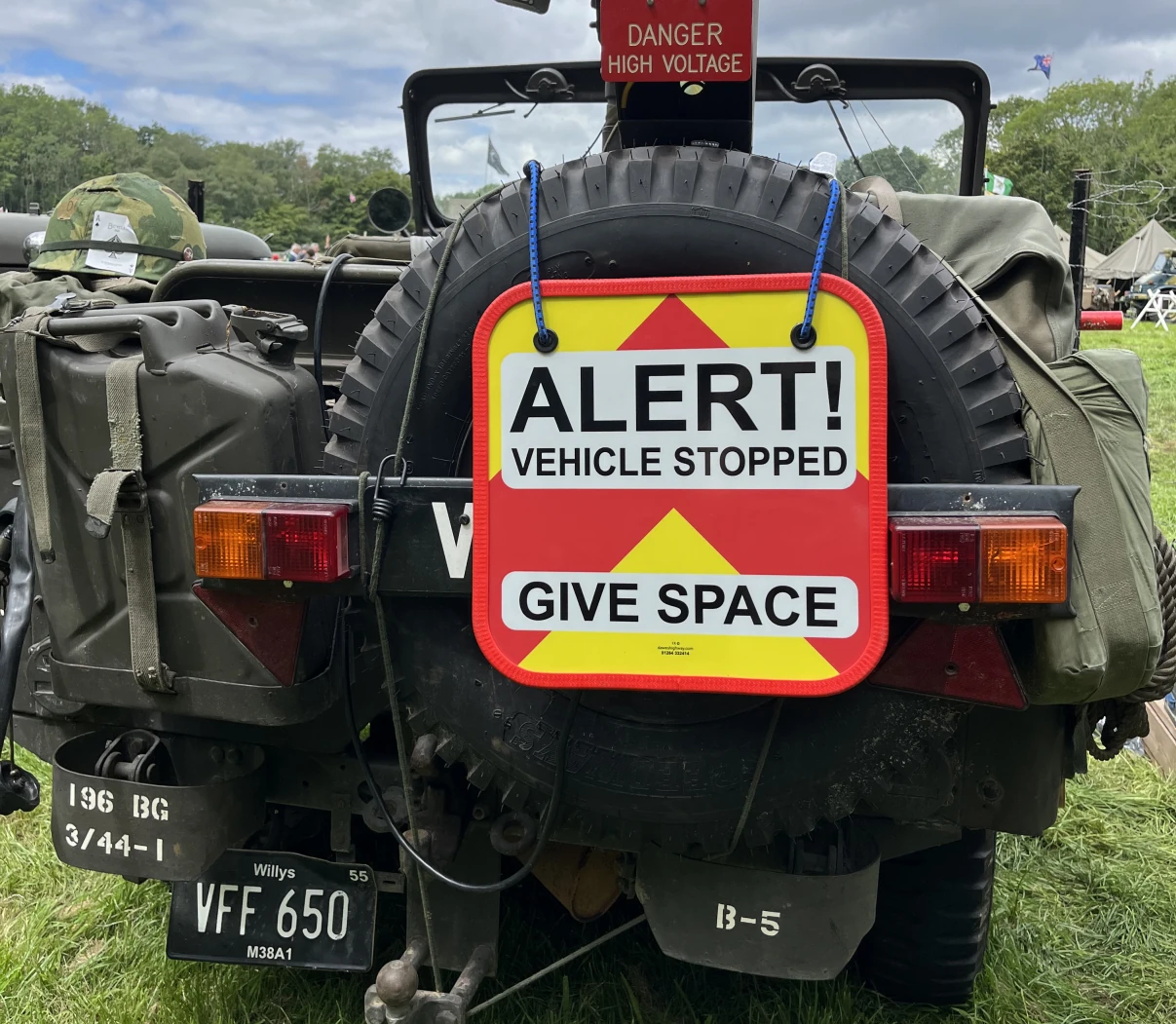 "I was happy to try these out because people always drive too close, when I'm fully loaded on my way to a show I've got tents, food fuel as well as the kitchen sink so I'm not as quick – especially when going uphill. A polite sign on the back seems to make all the difference, people get close, read the sign thanking them for being patient then drop back. I've also noticed that kids are more interested in a 'classic military vehicle as well so when they do overtake they wave which means they've obviously been talking about my UAZ in their car".
– Max. B from Somerset. Russian UAZ 469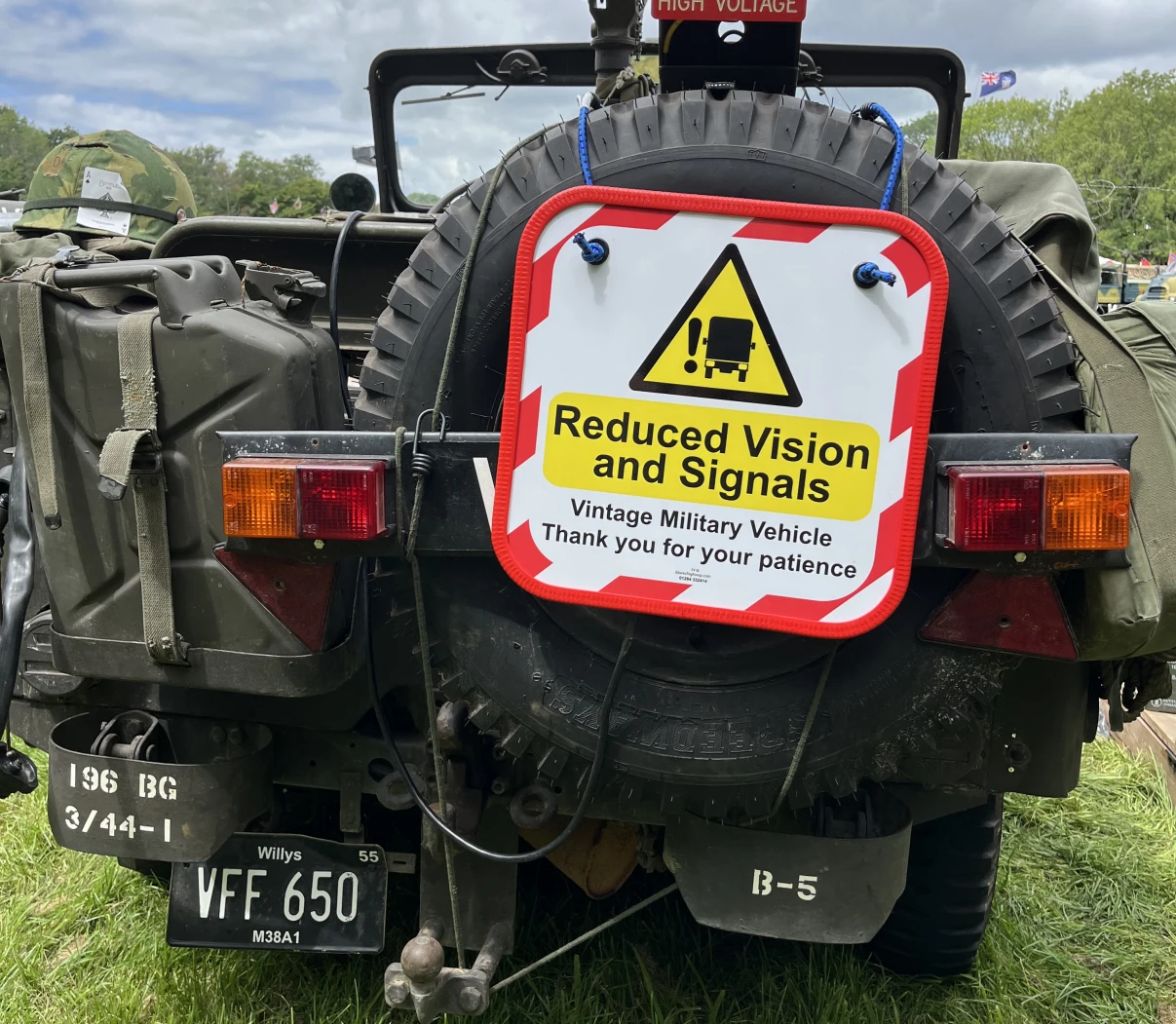 "At first I wasn't sure about this idea but I've had some near misses with 'reckless tailgaters' over the years so I was happy to give it a go. I've tried it on my Series 1 to and from shows all summer long and it has honestly really made a difference. People are much more friendly and courteous and seem to drop back instead of trying to 'push me along'. The soft bonded rubber edges are also really clever because it doesn't damage my paintwork. My wife likes to come to the smaller shows with me and she was especially keen because it makes the vehicle stand out better, give more distance so naturally we feel it makes our journey safer".
– Peter. C from Leicestershire. SWB (RAF) Landrover
Designed by road safety professionals specifically for classic military vehicle owners, these are the perfect tool to inform other road users about the unique hazards around vehicles that are designed to blend into their background.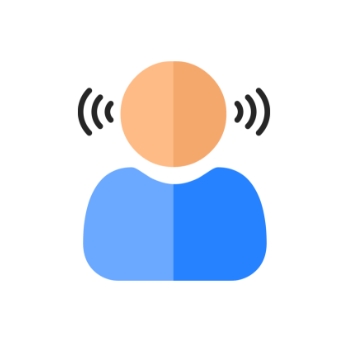 Retro reflective materials comply with Department for Transport Chapter 8 road regulations and significantly enhance visibility for other road users towards the rear of a military vehicle in the event of breakdown. This increases reaction times and lowers risk.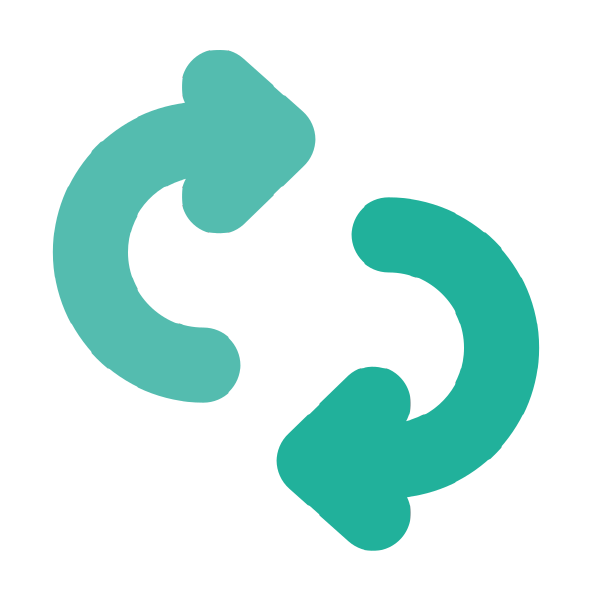 ISO9001 manufactured using the latest equipment and premium materials. All items are inspected prior to despatch to guarantee long product life.
Get a quote

fill out our quick & easy form